ARKLATEX Lectures, October 7 2019
Monday, October 7, 2019 8:30 AM - 3:30 PM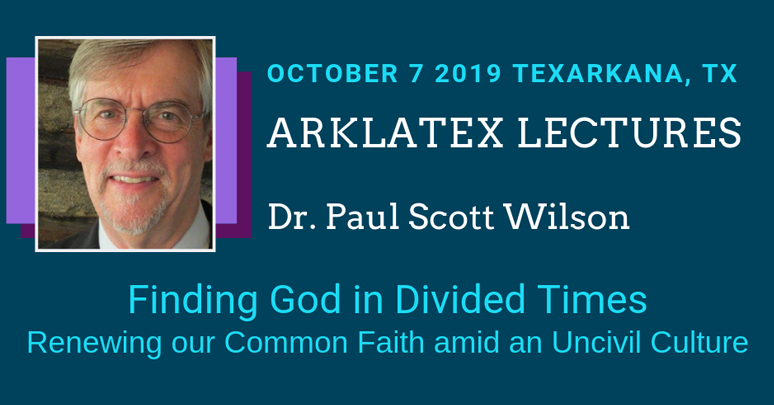 The Third Annual ARKLATEX Lectures
Cosponsored by the Perkins Center for
Preaching Excellence at SMU and
Finding God in Divided Times
Renewing our Common Faith amid an Uncivil Culture

October 7, 2019
Williams Memorial United Methodist Church, Texarkana, Texas
Registration fee only $75!
Discounted price for college and seminary students and Residents in Ministry $25.00
(use code TEXARKANA at checkout)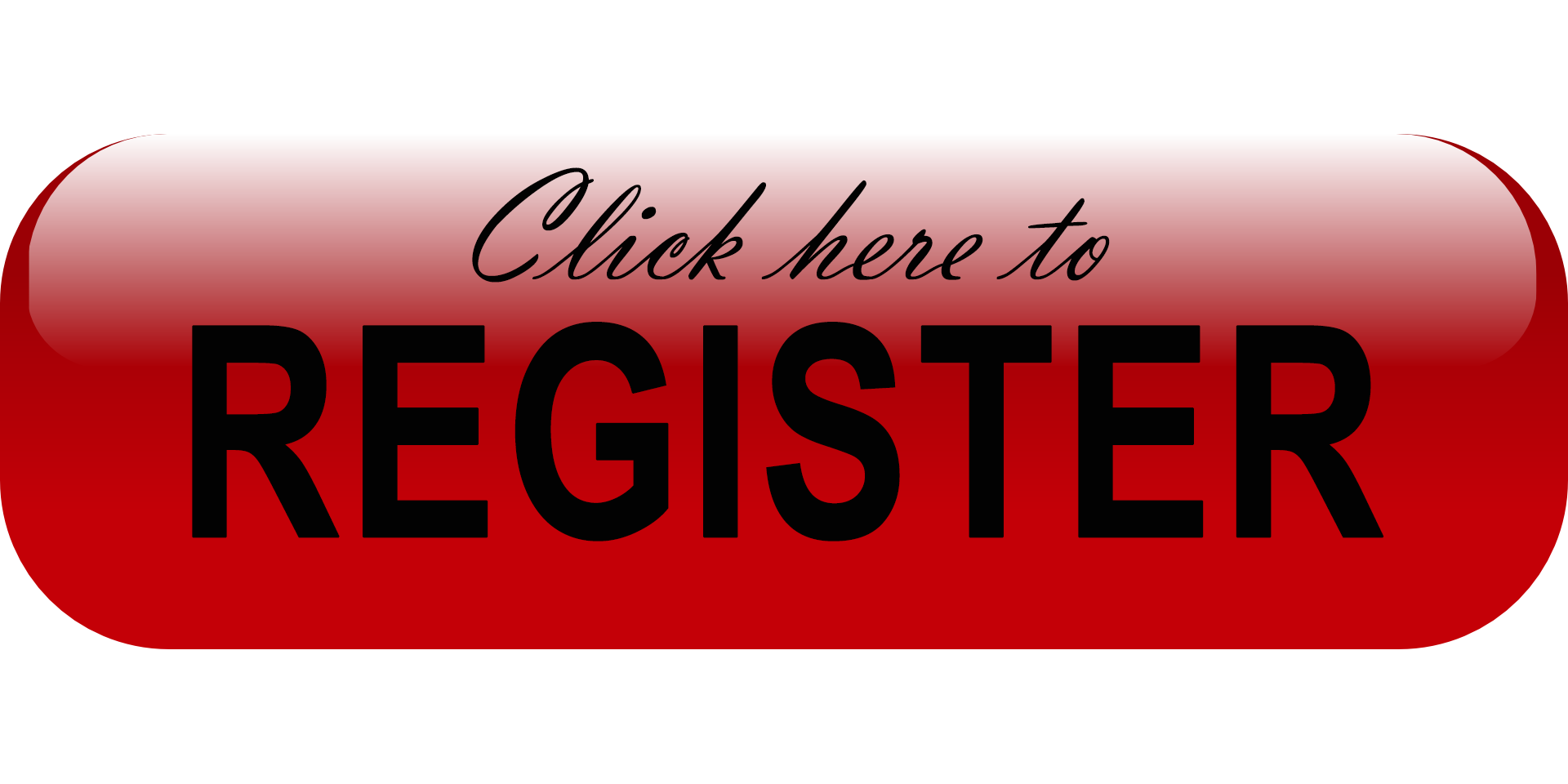 This year's keynote presenter is a noted author, preacher and professor, Dr. Paul Scott Wilson.
Keynote lecture:
Monday, October 7, 9:00 AM - 12:00 PM LUNCH INCLUDED!
"The God-Centered Sermon:
An Antidote for Our Divided Times"
Note: Free lecture open to the public Sunday night, October 6 at 6:00 PM. Topic:
"A God who Unites a Culture that Divides: Renewing our Common Faith"
WORKSHOPS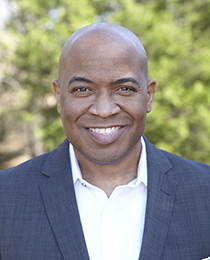 Just Because You're Angry Doesn't Make You a Prophet! The Pastoral Prophet's Guide to Connecting Pew to Public Square
Rev. Edlen A. Cowley, Senior Pastor, Fellowship United Methodist Church, Trophy Club, Texas
Attendees will be empowered to strategically balance righteous indignation and purposeful, prophetic passion in the pulpit. They will also be given strategies that will enable them to leverage the power of relationships in conceiving and crafting biblically based, community-oriented messages that will connect with church guests, regular attenders, members, and the people in the public square (their greater community).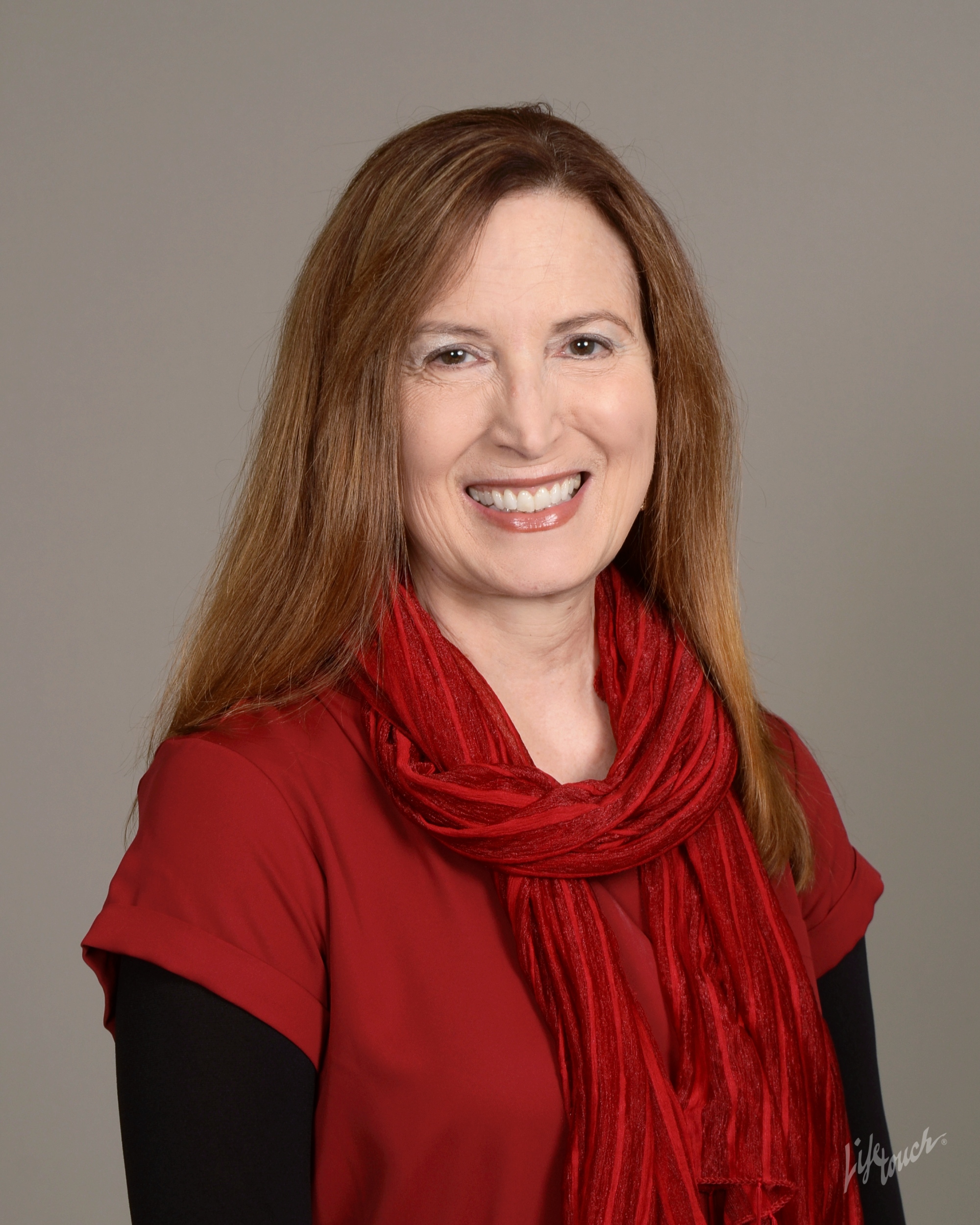 Vinegar and Dish Soap: Eliminating the Theological Weeds in the Preacher's Garden
Dr. Rev. Alyce M. McKenzie, Le Van Professor Preaching and Worship, Director, The Perkins Center for Preaching Excellence at SMU
False promises, prooftexting, and misrepresentations of God's character abound in our cultural context and in too many pulpits. This workshop will explore their theological, biblical roots and offer preachers a mixture of theological teaching, biblical integrity, and rhetorical savvy to weed them out.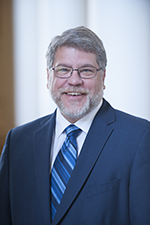 Preaching from the Deep End
Dr. Rev. O. Wesley Allen, Jr., Lois Craddock Professor of Homiletics
"No preacher ever brought the gospel to bear on the lives of those in the pews in a way that was truly salvific while wearing floaties and standing in the baby pool of life." Dr. Allen will draw on his book, Preaching and the Human Condition, to help preachers expand the theology in their sermons so as to deepen the existential relevance for their hearers.
SCHEDULE
Monday, October 7, 2019
8:30 - 9:00 AM, Registration and Welcome
9:00 AM - 12:00 PM, Workshop/Keynote by Dr. Wilson "Finding God in Divided Times: Renewing our Common Faith Amid an Uncivil Culture"
1:00 PM - 3:30 PM Workshops - by Dr. O. Wesley Allen, Jr., Rev. Edlen A. Cowley, and Dr. Alyce M. McKenzie
Note:
Dr.Wilson will be preaching Sunday, October 6 at two services at Williams Memorial Church 8:15 and 10:30 am.
Sunday evening, October 6 from 6:00 - 8:00 pm he will be offering a lecture and time of discussion at churchwide dinner. There is no charge to attend the dinner, but we do need a headcount, so there will be enough food for all. If you are planning on attending the dinner, please let us know by emailing preaching@smu.edu

About the keynote presenter: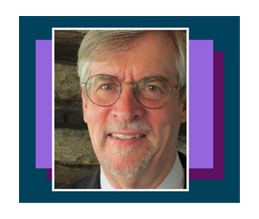 Rev. Dr. Paul Scott Wilson, one of the most respected and recognized teachers of homiletics in North America, is Professor of Homiletics at Emmanuel College of the University of Toronto. He lectures and preaches widely in Canada, The United States and Europe. He is a past recipient of the United Church of Canada's Davidson Trust Award for excellence in teaching and scholarship and a past president of the Academy of Homiletics.
Dr. Wilson is a prolific author of clear, profound books for preachers. His impressive body of work checks all the boxes for creating sermons that are well-crafted, imaginative, relatable, faithful to Scripture in its context, and that put God at the center of the sermon rather than human needs and concerns. They include
The Practice of Preaching
Broken Words: Reflections on the Craft of Preaching
God Sense: Reading the Bible for Preaching
The Imagination of the Heart: New Understandings in Preaching
Setting Words on Fire: Putting God at the Center of the Sermon
A Concise History of Preaching

The Four Pages of the Sermon: A Guide to Biblical Preaching, is a bestselling book that has become a homiletical classic. Recently updated and re-released, it offers a weekly method of organizing the preparation and content of the sermon. Each "page" addresses a different theological and creative component of what happens in any sermon. Wilson teaches the 'what', 'why', and 'how' of sermon construction, all rooted in a theology of the Word
Dr. Wilson is an ordained minister of the United Church of Canada. He has served several churches in full-time and interim capacity
Rev. Edlen Cowley
Rev. Edlen Oltrent Cowley has served as an ordained clergyperson in the North Texas Conference (NTC) of the United Methodist Church since the year 2000.
Edlen has served in many diverse ministry settings; he was an Assistant/Associate Pastor at St. Luke "Community" UMC, East Dallas (1994-2002), and an Associate/Campus Pastor St Andrew UMC, Plano (2006-2014). He has started two new churches in the (NTC); a multiethnic church, The East Grand/Owenwood Foundry Church in East Dallas (2003-2006), and a suburban church, St. Andrew Frisco/Connection UMC in Frisco (2010-2014). Since 2014, Edlen has served as Senior Pastor of Fellowship UMC in Trophy Club.
Rev. Dr. Alyce M. McKenzie
The Rev. Dr. Alyce M. McKenzie is George W. and Nell Ayers Le Van Professor of Preaching and Worship at Perkins School of Theology, Southern Methodist University. In the spring of 2011 she was named an Altshuler Distinguished Teaching Professor by SMU, SMU's highest teaching honor. In 2015 she was the Lyman Beecher Lecturer at Yale Divinity School.
Rev. Dr. O. Wesley Jr.
The Rev. Dr. O. Wesley Allen Jr. is the Lois Craddock Perkins Professor of Homiletics at Perkins School of Theology. Wes, specializing in preaching and the gospels and preaching in postmodernism, has authored and edited over twenty books in homiletics.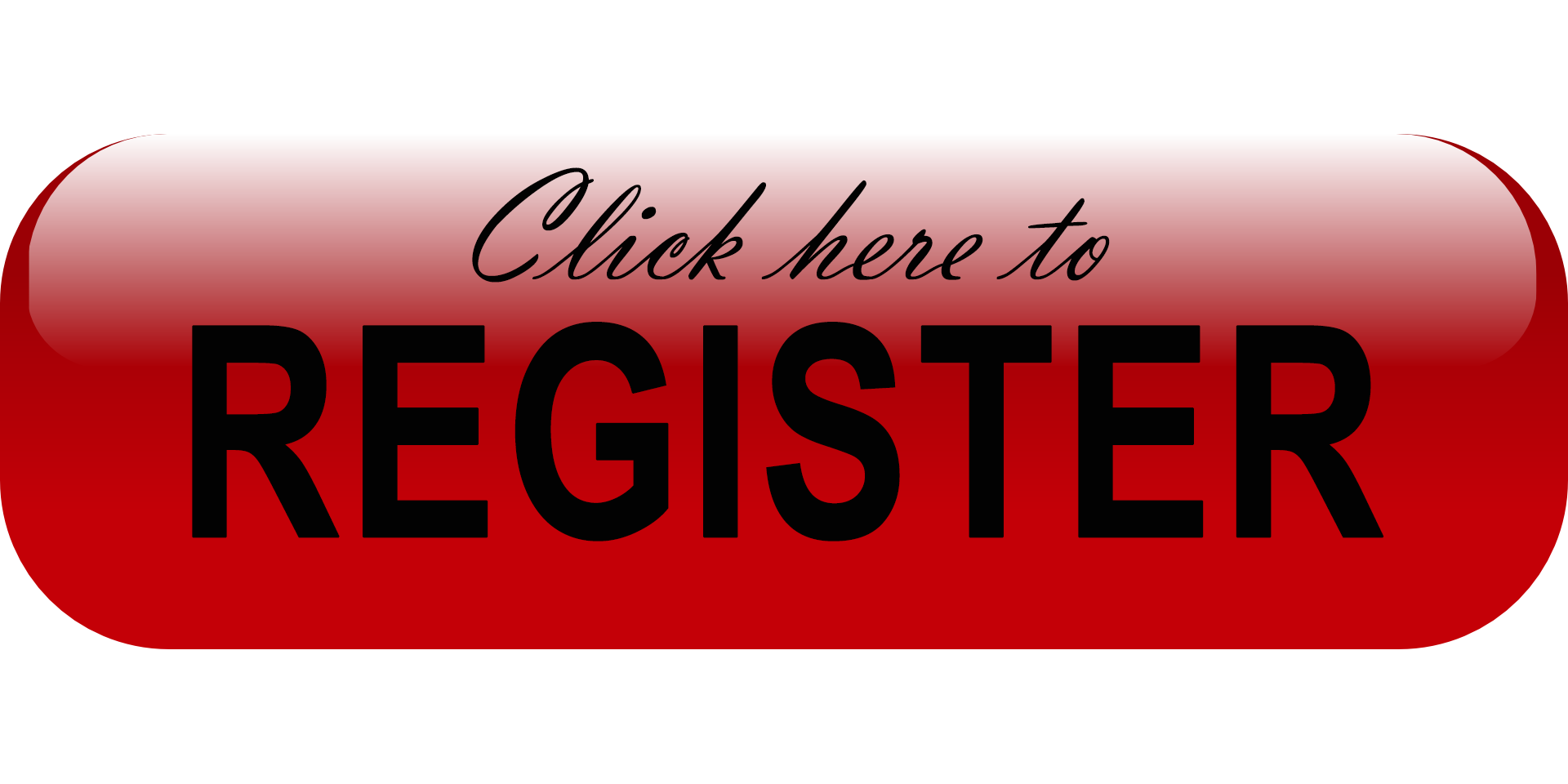 Add Comment:
Would you like to be notified when a comment is added?