What's a Preacher to Do?
Preaching in a Pandemic of Racism
Welcome to What's A Preacher to Do! A series of brief interviews with church and community leaders, scholars and artists seeking their wisdom for preaching during a pandemic of racism. They are sponsored by the Perkins Center for Preaching Excellence at SMU. We began the "What's a Preacher to Do?" interview series to address preaching in the midst of the Coronavius pandemic (these interviews can be found HERE). We have shifted gears to discuss preaching in a pandemic of racism. Amid the protests at violence against African Americans epitomized by the death of George Floyd, there is the hope that, as a culture, we are at a tipping point for dealing with our centuries-long history of racial oppression in this country and beyond.
Subscribe to our YouTube channel by clicking here:

Episode 11
Welcome to Episode 11 of "What's a Preacher to Do? – Preaching in a Pandemic of Racism" with the Rev. Will Mebane, the rector of St. Barnabas's Episcopal Church in Falmouth, Massachusetts.
Rev. Mebane encourages preachers to overcome their fears and speak the truth about racism. He inspires preachers to spark a conversation and engage in a relationship with the congregants, even if some people might not agree with what is being preached. It is important to speak truth to power.
Rev. Mebane earned his master of divinity degree along with an award for excellence in preaching from the divinity school at Yale University. Rev. Mebane was awarded a Faith in Action award in recognition of his activism by the VOICE-Buffalo, a group of faith, labor, business and community leaders working against injustices. He is involved with the Episcopal Peace Fellowship and also serves on the national leadership team of its Palestine/Israel Network. Recently, he has been included in the USA Today Leaders of Change project, highlighting his lifelong stand for racial equality.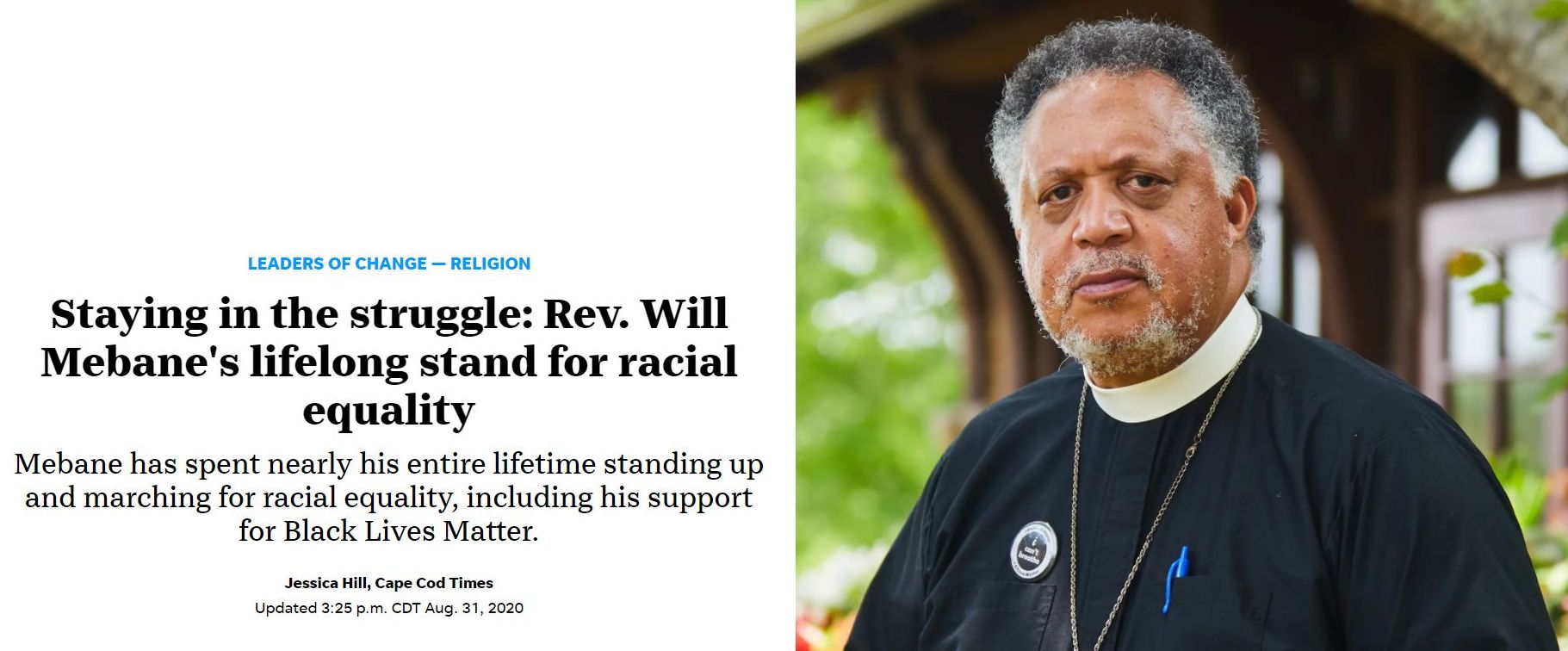 Episode 10
This episode features Dr. David B Ward, Professor of Homiletics and Practical Theology at Indiana Wesleyan University.
Dr. Ward emphasizes that preaching on justice needs to be a part of our preaching life, not just something that we do in a certain moment, to really have an impact.
Dr. David Ward has ministered as a local church pastor, itinerant preacher, youth ministries speaker, academic dean, and sought after preaching coach. Dr. Ward teaches preachers at all levels of theological education nationally and internationally. His preaching and teaching are rich with content, alive with humor, and consistently practical for the working pastor. David Ward is based in the Midwest with his wife, Holly, and their three children.
Read an excerpt from Dr. Ward's book Practicing the Preaching Life HERE.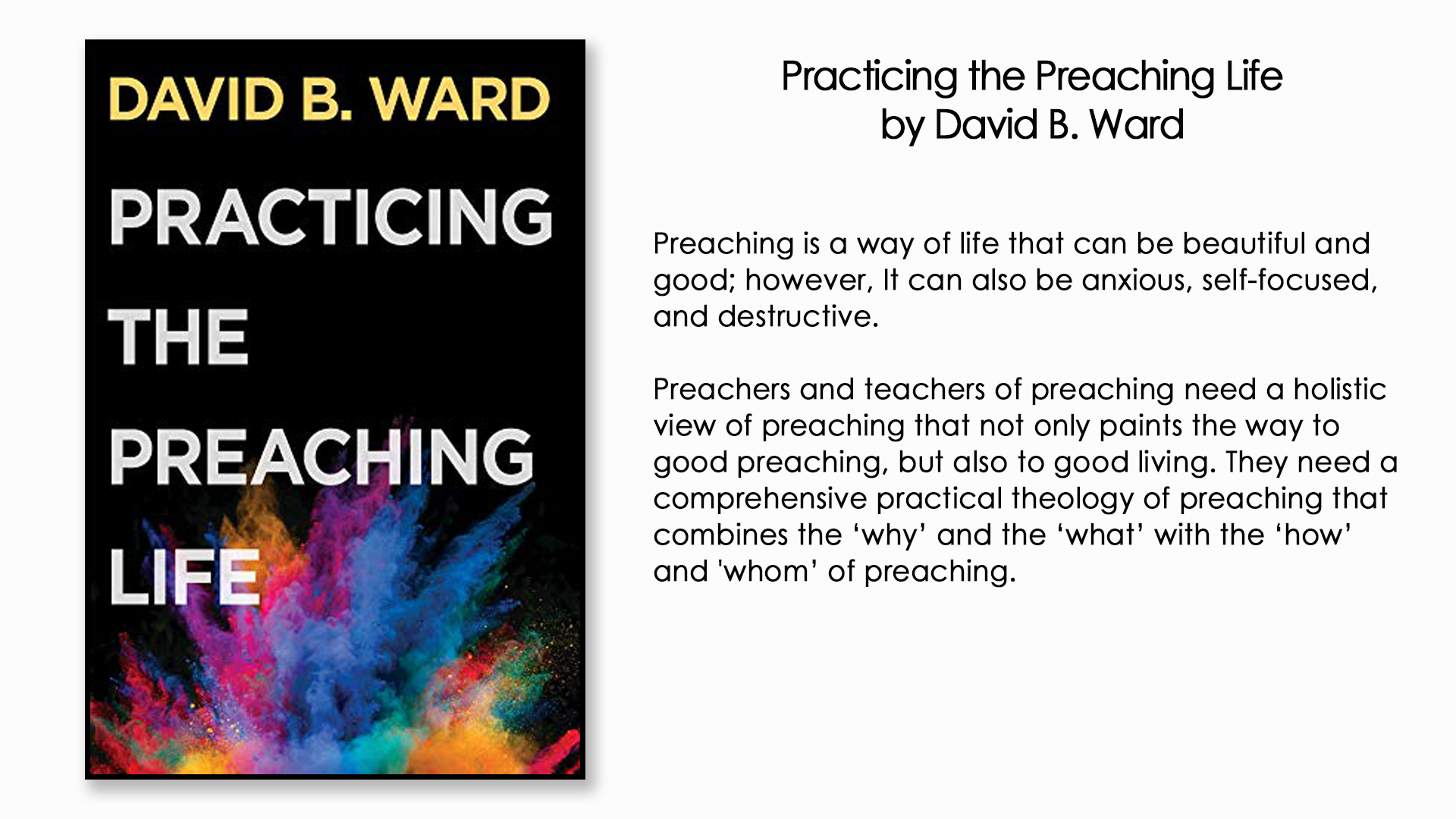 Episode 9
This episode features the Rev. Dr. Jerusha Matsen Neal, Assistant Professor of Homiletics at Duke Divinity School.
Dr. Neal points out that systemic racism is a theological issue which needs to be addressed from the perspective of transformation over time, and which requires continuous repentance rather than a quick bullet-point answer.
Dr. Neal is an ordained American Baptist minister with broad ecumenical experience, most recently serving as a Global Ministries missionary to the Fiji Islands through the United Methodist Church. During her years in Fiji, she served as dean of studies at Davuilevu Theological College, the oldest theological seminary in that nation. Professor Neal's teaching at Davuilevu integrated embodied exegetical approaches to biblical texts with an Oceanic emphasis on holistic education. Her reflections on biblical reception in the Fijian context are forthcoming in Bible in Folklore Worldwide (2017) and the International Journal of Homiletics. A former actress and playwright, she has also authored a collection of dramatic monologues, Blessed: Monologues for Mary (2012).
Dr. Neal has spent her ministry preaching in cross-cultural spaces and bridging denominational communities. God's work in these in-between locations has convinced her that preaching matters now more than ever.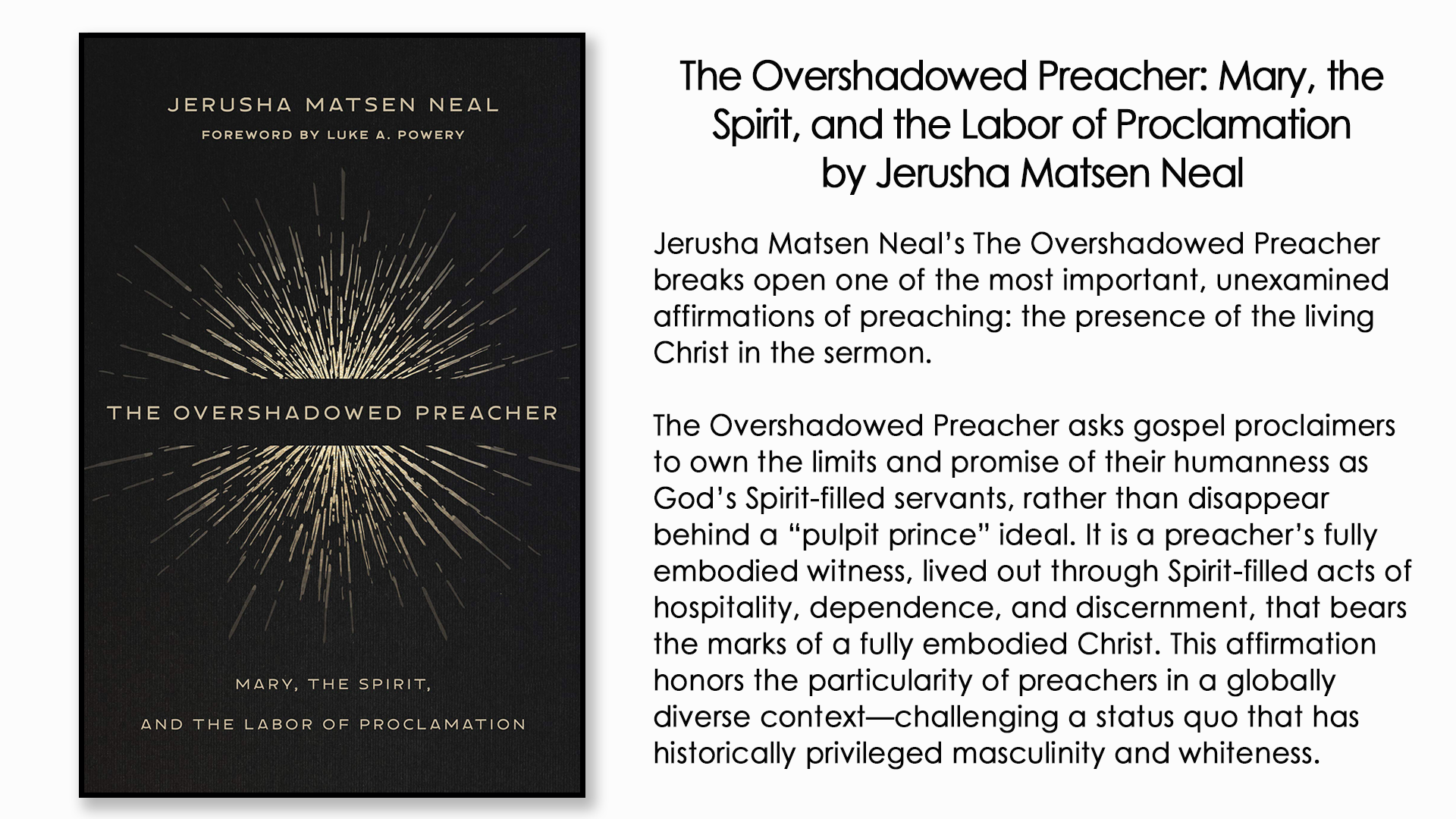 Episode 8
This episode features Will Power, Professor of Theater and Performance at Occidental College in Los Angeles.
Professor Power emphasizes the importance of both validating and challenging the audience, especially in the area of inclusivity.
Will Power is an internationally renowned playwright, performer, lyricist and educator. His plays and performances have been seen in hundreds of theaters and concert halls throughout the world including Lincoln Center (New York), The Public Theater (New York), The Battersea Arts Centre (U.K.), The Sydney Opera House, as well as numerous venues in Asia, Africa, Europe and throughout North America.
Called "The best verse playwright in America" by New York Magazine, Mr. Power is an innovator and dramatic explorer of new theatrical forms. He is known as one of the pioneers and co-creators of hip hop theater, a late 20th Century art form that led the way for future iconic works such as Lin-Manuel Miranda's Hamilton, as well as dozens of hip hop education programs being established throughout the country. Power is also a master craftsman of traditionally based plays and musicals. His straight play, Fetch Clay, Make Man, has been produced in various LORT theaters and regional companies including the McCarter Theater, New York Theater Workshop, the Round House Theater, True Colors Theater Company, The Ensemble Theater, and Marin Theater Company to name a few. Other plays include Stagger Lee (Dallas Theater Company), Five Fingers of Funk (Children's Theater Company), The Seven (La Jolla Playhouse, New York Theater Workshop, Ten Thousand Things Theater Company), Seize the King (La Jolla Playhouse, The Alliance Theater), and Detroit Red (Arts Emerson). Power's collaboration with Anne Bogart's SITI Company and composer Julia Wolfe resulted in the performance piece Steel Hammer (Humana Festival, UCLA Live, Brooklyn Academy of Music, plus World tour).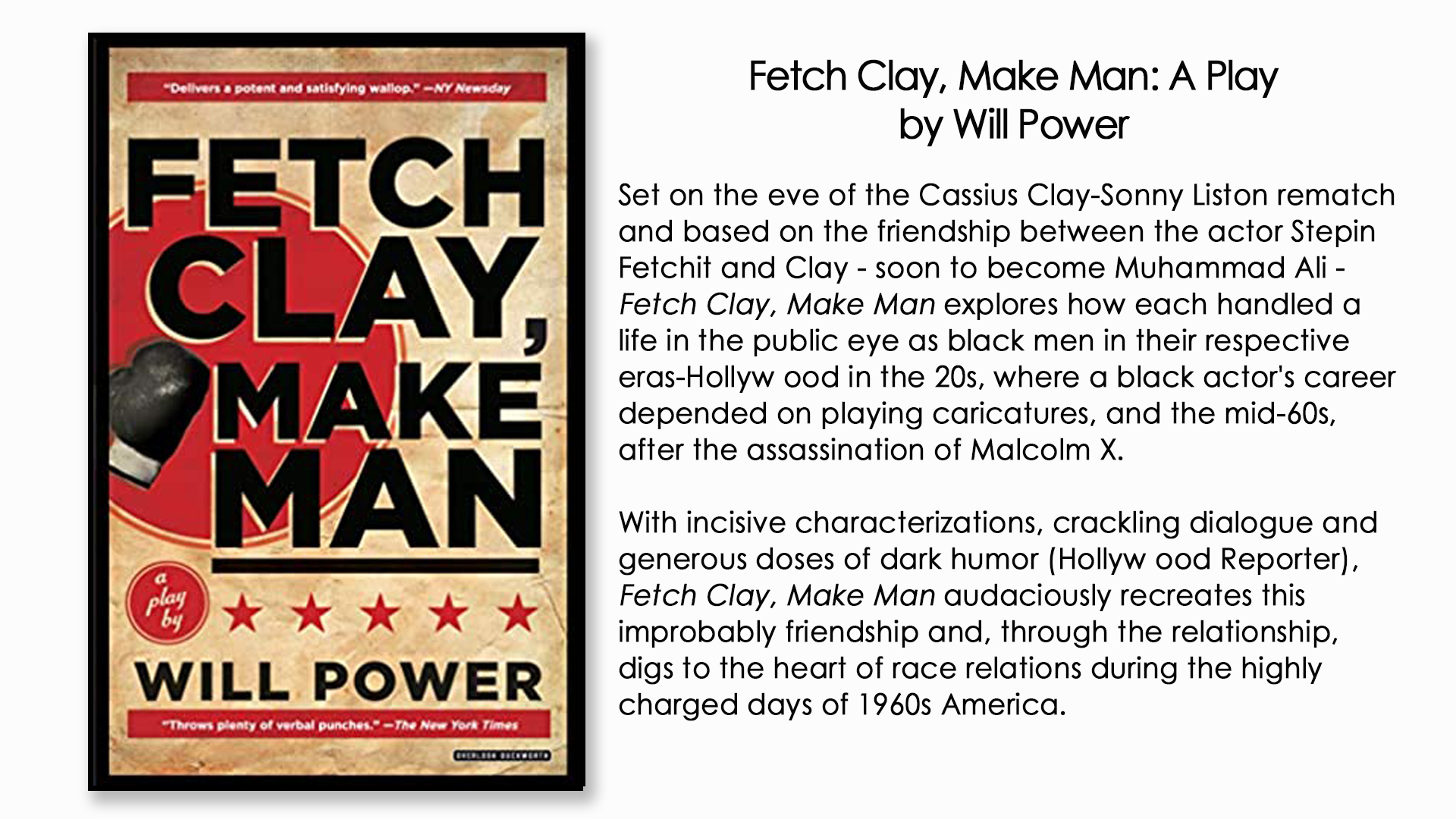 Episode 7
This episode features Dr. Sally A. Brown, Elizabeth M. Engle Associate Professor of Preaching and Worship at Princeton Theological Seminary.
Dr. Brown points our attention to the power of metaphor and testimony to address the challenge of tying together the pastoral and the prophetic obligation of preaching.
Sally A. Brown, PhD '01, is Princeton Seminary's Elizabeth M. Engle Associate Professor of Preaching and Worship. She earned an MDiv from Gordon-Conwell Theological Seminary and a PhD from Princeton Theological Seminary. An ordained Presbyterian minister with more than 20 years of parish and non-parish pastoral experience prior to beginning her academic career, she continues to teach and preach in local congregations. Her academic interests include the theology and rhetoric of the cross in contemporary preaching, with attention to issues raised by feminist theology and postmodern theories of discourse; exploring the history, theology, and rhetoric of women's preaching in a range of cultural contexts; identifying trajectories of continuity and change in worship today, with attention to the what and why of Christian worship, theologically, as well as the difference context makes in worship practices; and hermeneutical theory and constructive practical theology. She teaches preaching and worship as well as a PhD seminar in theories of interpretation and constructive practical theology.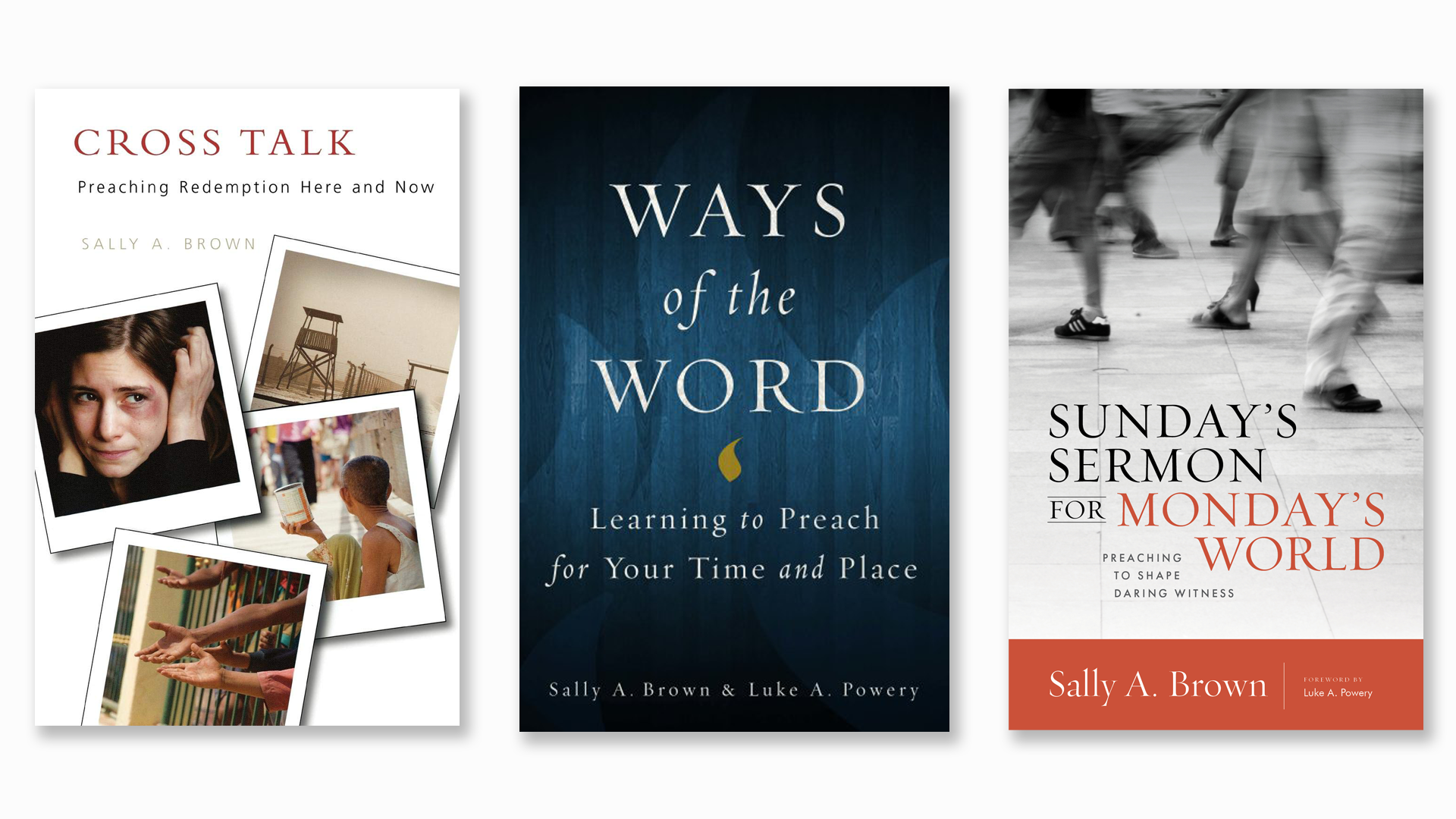 Episode 6
This episode features Dr. Gerald C. Liu, Assistant Professor of Worship and Preaching at Princeton Theological Seminary.
Dr. Liu encourages preachers to develop genuine friendships with diverse groups of people and consequently gain first-hand insights into their experiences. He points out that in the Scripture we see the love of God expanding to include everyone.
Gerald C. Liu is assistant professor of worship and preaching at Princeton Theological Seminary. He earned his BA in music at Washington University in St. Louis, Missouri, his Master of Divinity from the Candler School of Theology at Emory University (during which time he was also a theological fellow at Georg-August Universität in Göttingen, Germany), and his PhD from Vanderbilt University with a concentration in homiletics and liturgics.
Liu has previously served as a British Methodist minister in Nottingham, England before becoming ordained in the Mississippi Conference of the United Methodist Church. Currently, he volunteers as a minister in residence at Church of the Village, a United Methodist congregation in Manhattan, and he also preaches and teaches ecumenically in congregations and communities of faith nearby and abroad on a regular basis.
His classes and publications explore curiosities about the arts as theological resources and phenomena, Asian American identity, intercultural worship, and the production of believable public Christian witness.
Episode 5
This episode features Dr. Ronald J. Allen, Professor of Preaching and Gospels and Letters at Christian Theological Seminary.
Dr. Allen points out that the majority of listeners would like their preachers to talk about important social issues and encourages pastors to address topics such as racial justice in an appropriate way.
Ron Allen taught preaching and Gospels and Letters at Christian Theological Seminary from 1982 to 2019. Prior to that, he and his spouse, the Reverend Linda McKiernan-Allen, were co-ministers of First Christian Church (Disciples of Christ), Grand Island, Nebraska. He loves leading Bible studies in congregations.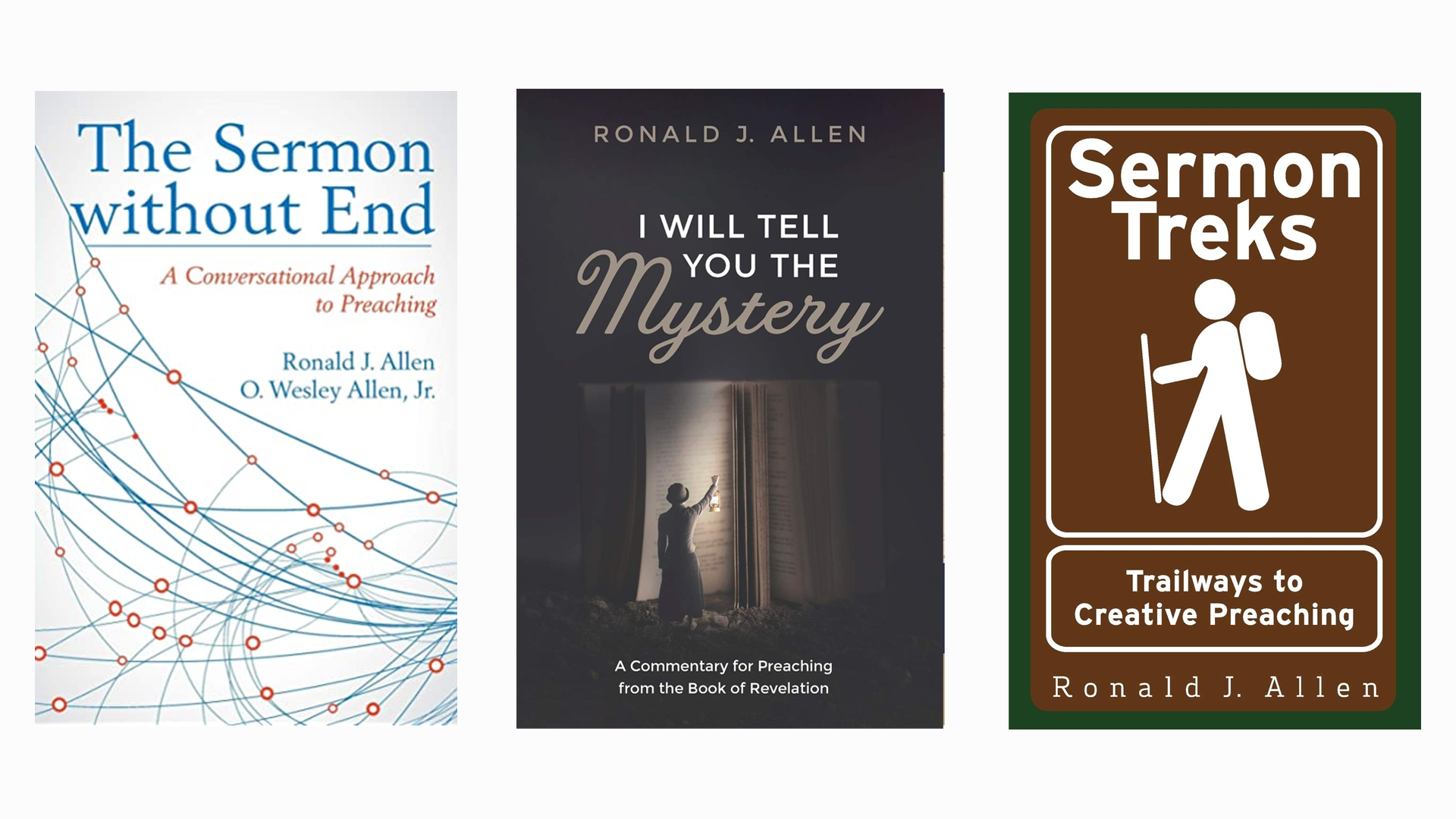 Dr. Allen has published more than 40 books, most recently: I Will Tell You the Mystery: A Commentary on Preaching from the Book of Revelation (2019). Three of his books are widely used in small group studies in congregations: A Faith of Your Own: Naming What You Really Believe, Reading the New Testament for the First Time, and The Life of Jesus for Today. He was an editor for the pioneering Preaching God's Transforming Justice: A Commentary on the Lectionary, which comments on every reading in the lectionary and introduces 22 new Holy Days for Justice (e.g. , Martin Luther King, Jr. Day, Peace in the Home, Yom haShoa, Gifts of Sexuality and Gender, Sojourner Truth Day). With O. Wesley Allen, Jr., he urges thinking of preaching as conversation, as for example, in Allen and Allen, The Sermon Without End: A Conversational Approach to Preaching.

Episode 4
This episode features Dr. Karyn L. Wiseman, the Herman G. Stuempfle Associate Professor of Homiletics at United Lutheran Seminary.
Dr. Wiseman addresses the silence on racial issues within the predominantly white churches and encourages acknowledging the problem of racism and naming white privilege.
The Rev. Dr. Karyn L. Wiseman is an ordained pastor in the United Church of Christ, with 19 years of experience pastoring churches in Kansas, New Jersey, and Pennsylvania. Currently, Dr. Wiseman pastors part-time at the Gloria Dei Church in Huntingdon Valley, PA, which is a progressive church of the ELCA.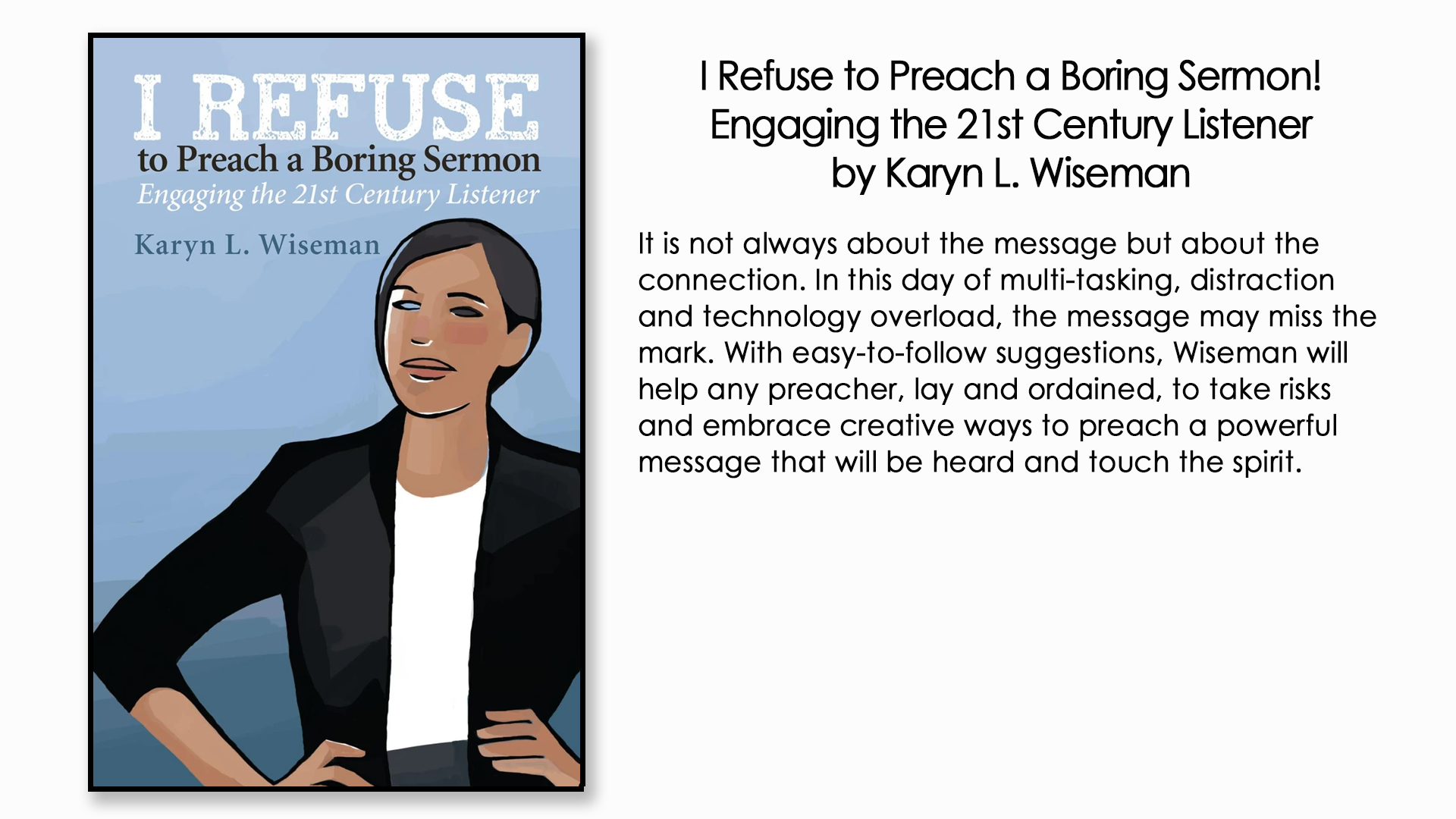 Episode 3
This episode features The Reverend Vanessa A. Sims, Executive Director at Thou Art My Sister Ministries.
Rev. Sims empowers preachers not to be afraid to talk about racism and its multiple effects such as depression, anxiety, high blood pressure, and other health issues.
Don't Take My Breath Away ·
By Rev. Anthony Sims and Vanessa A. Sims
Released on: 2020-08-14
Rev. Vanessa A. Sims serves as an ordained minister with the Association of International Gospel Assemblies. She is the Executive Director and founder of Thou Art My Sister Ministries - a sisterhood ministry created to empower females in the Dallas/Fort Worth area. They envision a community in which every girl, young woman, and women across the United States experience nurturing, positive one-to-one relationships and community support. . Thou Art My Sister Ministries was formally organized as an AIGA Mission Charter in March 2018.
A passion for knowledge and a desire for self- improvement led Vanessa A. Sims to pursue higher education. She is the first college graduate in her family. In December 2015, she obtained a Master's of Theological Studies at Southern Methodist University-Perkins School of Theology, Dallas, Texas.
Prior to this experience and for over three decades, Vanessa has been actively involved in the church and in the community. She served as a consultant for the Tarrant County Juvenile Drug Court, the Tarrant County Domestic Violence Court and Tour Coordinator for the First Lady of the Republic of Liberia. She has served on the City of Denton Human Service Advisory Committee, Denton ISD Adopt-A School Advisory Board, Denton County National Association for Advancement of Colored People, Pageant Director- 2007 Ms. Juneteenth Pageant, basketball coach for Our Daily Bread fundraiser, and the Program Coordinator of the 2019 Tarrant County Juneteenth Breakfast of Prayer.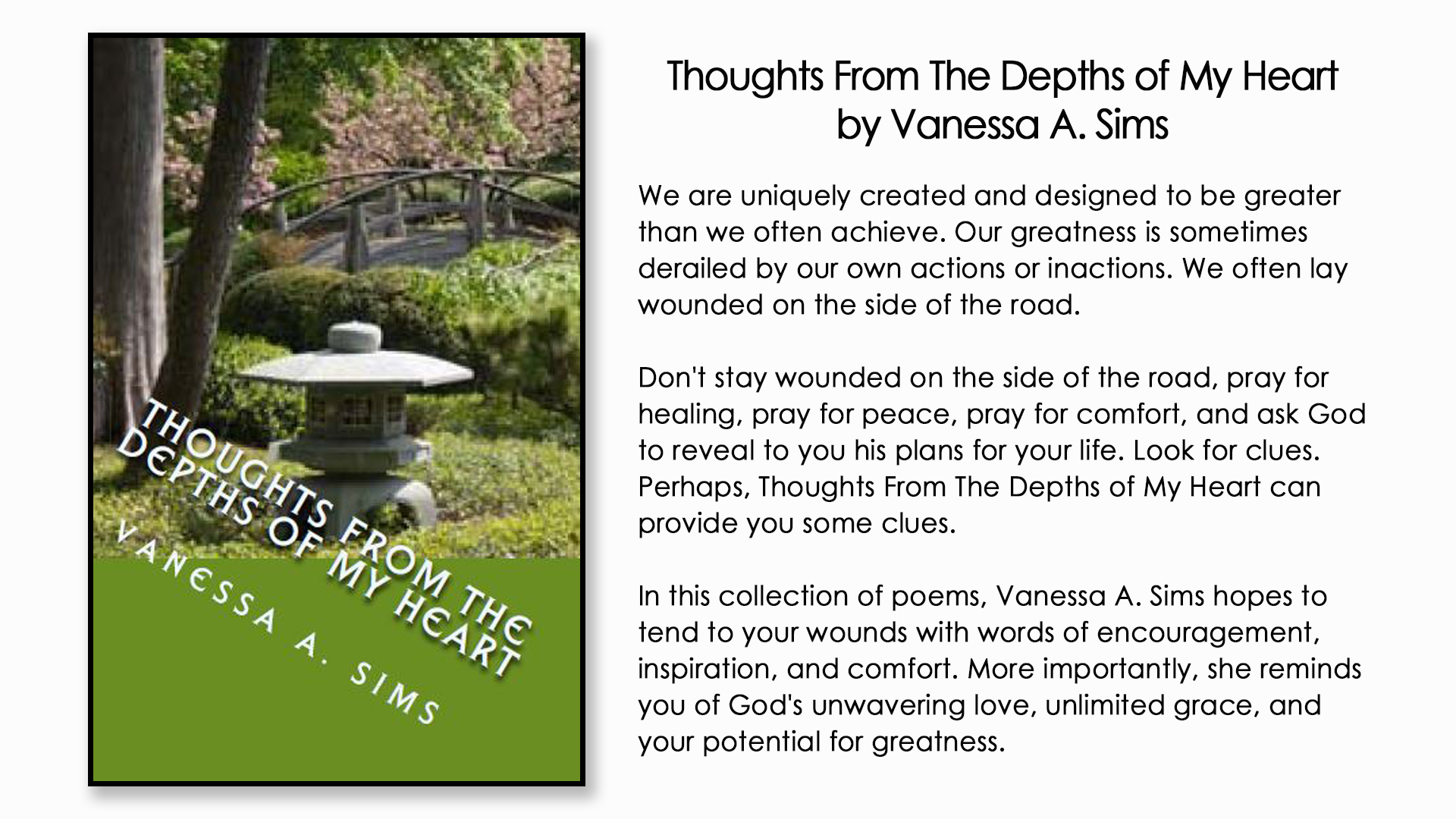 Episode 2
This episode features The Reverend Dr. Kenyatta R. Gilbert, Professor of Homiletics at the Howard University School of Divinity.
Dr. Gilbert emphasizes the importance of a robust homiletical theology to guide us in a deep interior work and in understanding of community.
The Reverend Dr. Kenyatta R. Gilbert earned his B.A. in Political Science from Baylor University and both his M.Div. and Ph.D. in Practical Theology from Princeton Theological Seminary.
Dr. Gilbert specializes in the history, theory, and practice of African American preaching. His research focuses on the theology and rhetoric of prophetic preaching, African American religion, hermeneutical theory, and constructive practical theology. He is author of The Journey and Promise of African American Preaching (Fortress Press 2011). A Pursued Justice: Black Preaching from the Great Migration to Civil Rights (Baylor University Press 2016).
His forthcoming book is Exodus Preaching: Crafting Sermons on Justice and Hope (Abingdon Press 2017). Dr. Gilbert's articles "What Shaped Martin Luther King Jr.'s Prophetic Vision?" (New Republic) and "Hidden Figures: How Black Women Spoke Truth to Power" (AP) have enjoyed wide-circulation.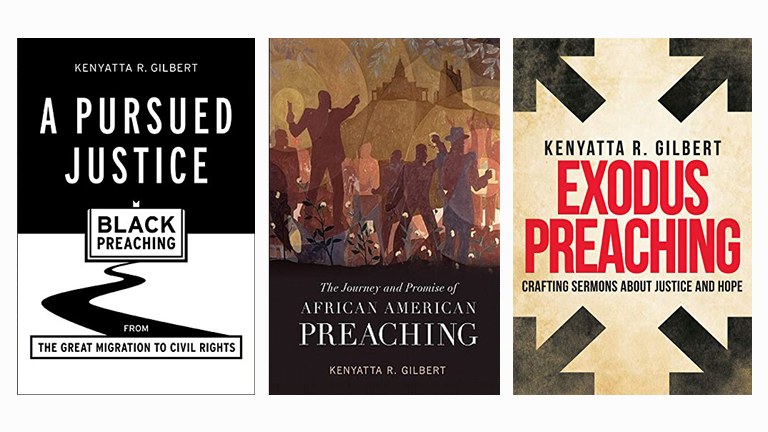 Dr. Gilbert is the 2009-2010 recipient of Louisville Institute's First Book Grant for Minority Scholars, Howard University's 2011 Emerging Scholar Award, and Andrew Mellon Fellowship (inaugural class) at Moorland-Spingarn Research Center, Washington, DC, summer 2013. He has served as faculty collaborator for HUSD's Equipping the Saints: Promising Practices in Black Congregational Life, a national study funded by the Lilly Endowment, Inc.
Dr. Gilbert is an ordained Baptist minister and founder of The Preaching Project: Restoring Communities through Spoken Word (www.thepreachingproject.org), a website ministry promoting the nurture of the preaching life of ministers serving African American churches and communities. Prior to joining the Divinity School's faculty in 2006, he served congregations in Texas, New York, New Jersey, and Kenya.

Episode 1
This episode features The Reverend Dr. Carolyn Helsel, Assistant Professor of Homiletics, Austin Presbyterian Seminary.
Dr. Helsel encourages preachers to be aware of the stories that their congregants are listening to that inform them about racism. There are competing narratives that are circulating and preachers should address these narratives, as well as introduce listeners to the stories that will expand their views of the world.
The Rev. Dr. Carolyn B. Helsel is Author of Anxious to Talk about It: Helping White Christians Talk Faithfully about Racism, and Preaching about Racism: A Guide for Faith Leaders, and co-author with Dr. Y. Joy Harris-Smith of The ABCs of Diversity: Helping Kids (And Ourselves!) Embrace Our Differences.