Unspeakable: Preaching and Trauma-Informed Theology by Sarah Travis
by Perkins Center for Preaching Excellence on Tuesday, October 12, 2021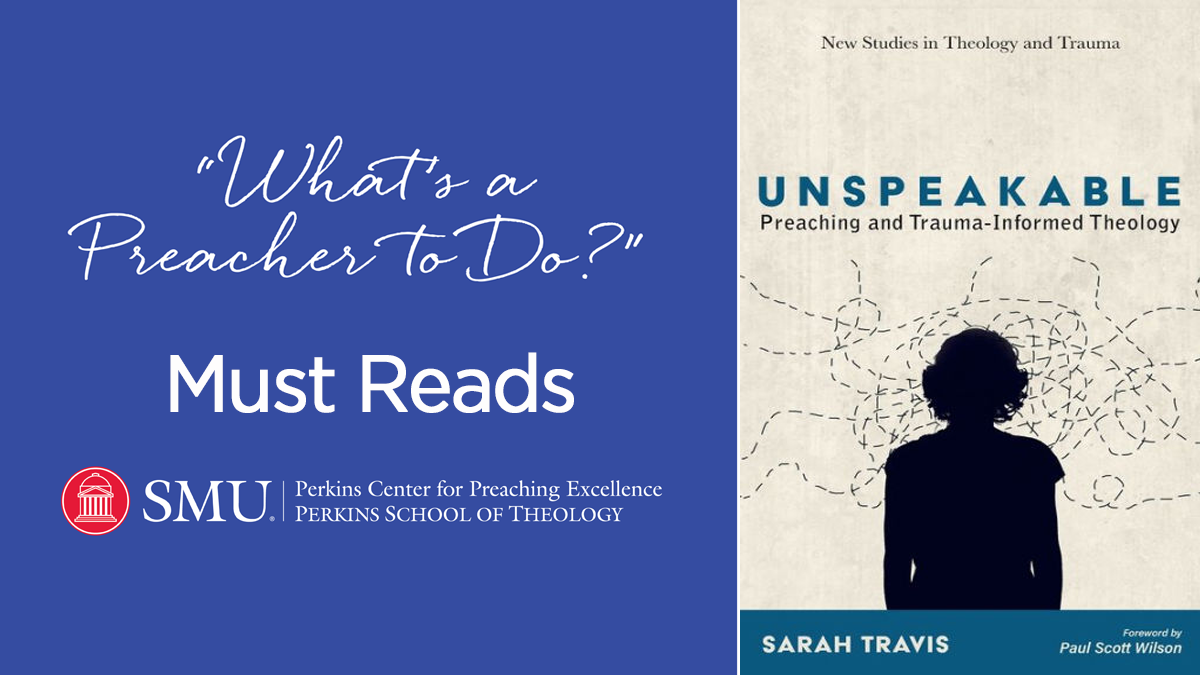 Must Reads, Episode 16, with Dr. Sarah Travis, featuring her book
Unspeakable: Preaching and Trauma-Informed Theology
Welcome to episode 16 of Must Reads with Dr. Sarah Travis - an ordained minister of the Presbyterian Church in Canada and professor of worship and preaching at Knox College, University of Toronto.
Unspeakable was inspired by Dr. Travis' personal experience of grief over the loss of her son. Unspeakable probes the relationship between trauma theory and Christian theology in order to support preachers in the task of crafting sermons that adequately respond to trauma in the pews and the world at large. Unspeakable challenges the notion of a triumphant gospel, seeking an in-between perspective that honors both resurrection and the trauma that remains despite our desire to get to the good news.
Add Comment:
Please
login or register
to add your comment or get notified when a comment is added.