Shaky Knees
by Rev. Janet Bell Odom on Monday, February 12, 2018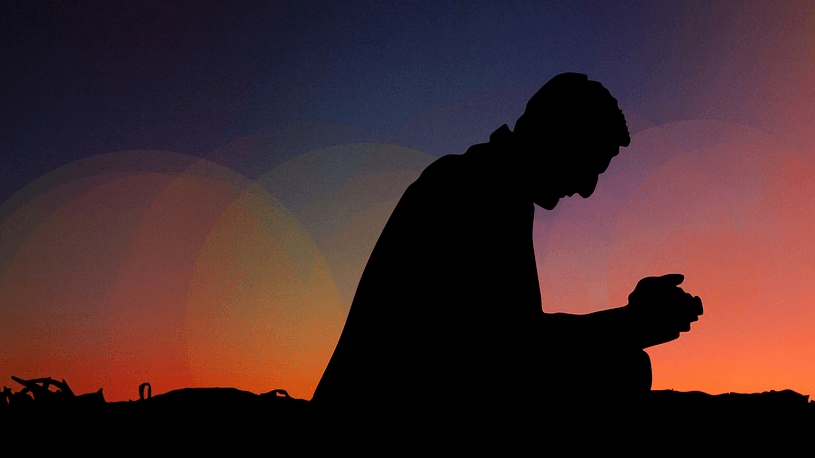 God's Spirit is on me; he's chosen me to preach the Message of good news to the poor, sent me to announce pardon to prisoners and recovery of sight to the blind. To set the burdened and battered free, to announce, "This is God's year to act!"
–Luke 4:18-19 (Message)
I was working in the local church, doing my best to be a good steward, sharing the gifts God had blessed me with as a layperson. I loved working in the church. I loved being with my children and husband in the church. I held almost every position in the church we were members. I was also a Discussion Leader in Bible Study Fellowship. I had an opportunity to grow with fifteen women weekly in our discussion group. I never sought out anything but to be a good layperson in the church, however God had other plans for me.
My call to ministry was something I tried to ignore as long as I could. What I realized is sooner or later I had to acknowledge it. That is the way God does it. I believe God gives folks like me, time to be a drama queen, "Lord, I know you are not calling me to ministry. Me, no, not me…really!" God then answered, "Yes, really!"
When I finally acknowledged my call to ministry, I, without doubt, knew God had touched my heart to totally surrender my life to God. My journey, which was different than anything else I had experienced, was one of uncertainty. For the first time in my life, I could not envision what my future would look like. I could not sit down and write out my yearly personal professional objectives and goals. I was completely dependent on God. I did not know where God wanted me in ministry. I have all of this church experience. It must be in one of the areas I have worked in the church.
As I enrolled in seminary, I needed some direction from God. I needed to hear from God. I explored the various theologies. As I began to study Liberation Theology and Womanist Theology, I realized God was leading me into a better understanding of the longing I had for justice and liberation that already existed in the depths of my heart for others, waiting to be spoken through the Holy Scriptures. I knew I was called to preach the "Good News," and my knees began to shake. I had Shaky Knees! "Would I be a good ambassador for Jesus? Would I accurately interpret the Word of God, so that others might know and feel the freedom of God's offering through Jesus Christ?" I was no public speaker. I did a lot of talking, but not much in the public eye.
God blessed me with a great mentor, Dr. Zan W. Holmes, Jr. He gave me the opportunity in a local church setting to grow and develop in this new found position called preaching. Dr. Holmes was also my Preaching Professor at Perkins School of Theology. He taught and encouraged me to be authentic in my preaching and the appreciation of the scripture. I remember after preaching a sermon in class, Dr. Holmes, asked me to call the church secretary where he was the pastor and I was a member, and tell her I would preach on that upcoming Sunday. With my knees shaking, I knew God was speaking to me through others. I knew God's Presence was with me. While I was at Perkins, I received the Robert Weatherford Prize of Internship Preaching. God, once again, revealed signs and wonders, and I needed them, of what God was doing in my life. I knew my calling was 'to preach the Message of good news to the poor, God had/has sent me to announce pardon to prisoners and recovery of the sight to the blind. To set the burdened and battered free, and to shout, 'this is God's year to act.' I no longer questioned my calling to the Preaching Ministry from God.
Although very excited, I understood the responsibility to preach the 'Good News' to the poor, the prisoners, and the blind, were sometimes tedious tasks. I still have this belief, however, I do it humbly and with Shaky Knees. I am often asked by seminarians and those beginning their parish ministries about my spiritual and physical state when I stand to proclaim the 'Good News.' My answer never changes, "It's An Awesome Responsibility." I always pray to God for guidance and my knees still shake. I was recently asked if my knees ever stopped shaking. My response, "the day my knees stop shaking as I stand to proclaim the Word of God, I will need to go down on my knees and asked God if God's Direction for me has changed." I thank God for Shaky Knees.
***
Photo by Gerd Altmann. Image source: pixabay.com retrieved from https://pixabay.com/en/cross-sunset-humility-devotion-2981216/
Add Comment:
Please
login or register
to add your comment or get notified when a comment is added.