Must Reads, Episode 18, with Dr. Alyce McKenzie and Dr. Owen Lynch, featuring their book "Humor Us!"
by Perkins Center for Preaching Excellence on Thursday, March 9, 2023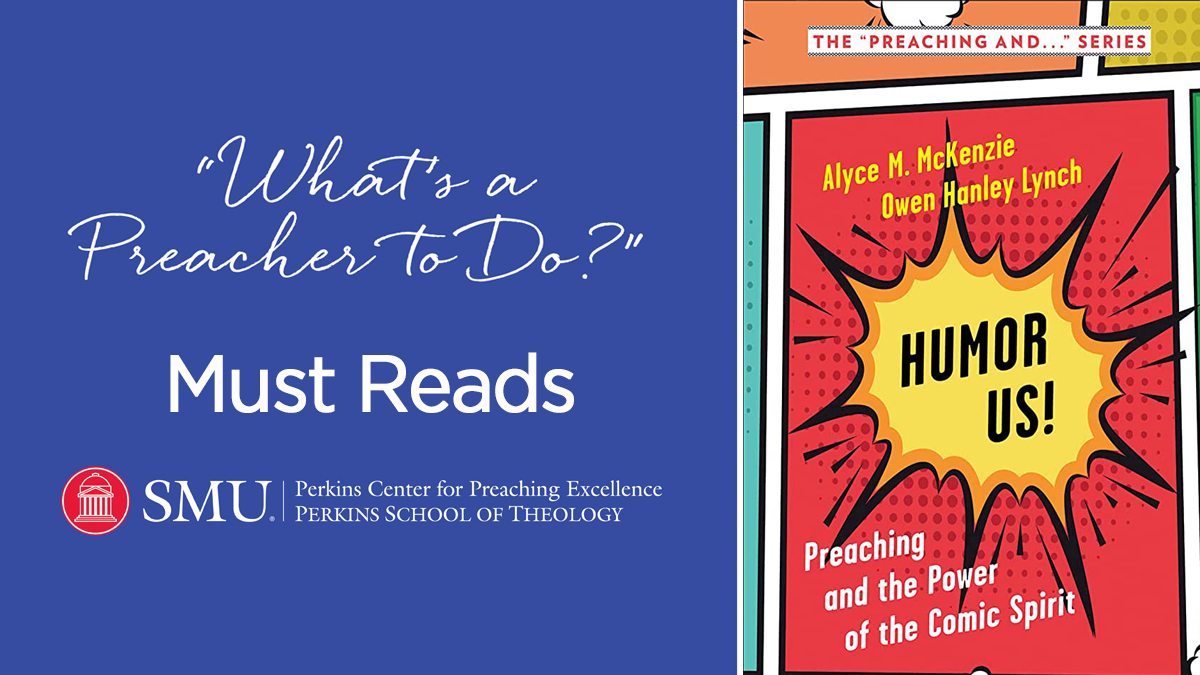 Must Reads, Episode 18, with Dr. Alyce McKenzie and Dr. Owen Lynch, featuring their book "Humor Us!"
Welcome to episode 18 of Must Reads with Dr. Alyce McKenzie - Le Van Professor of Preaching and Worship and Director of the Center for Preaching Excellence at Perkins School of Theology, and Dr. Owen Hanley Lynch - Associate Professor in Corporate Communication and Public Affairs in the Meadows School of the Arts at Southern Methodist University.
Homiletics textbooks often discourage the use of humor in preaching, regarding it as trivializing or distracting. The result is that many preachers have failed to understand humor's positive power, demoting it to the opening joke to get a guaranteed guffaw to warm up the crowd. Humor Us!, the second volume in the "Preaching and… series," is a collaborative effort by homiletician Alyce M. McKenzie and humor scholar Owen Hanley Lynch that promotes humor, a force capable of great good, to its rightful place in the pulpit. Establishing humor as a divine gift, Humor Us! opens to preachers the world of humor studies with its positive portrayal of humor's usefulness to speak truth to power, unite people in their common humanity, and strengthen them to cope and survive in tough times.
Humor Us! helps preachers understand how humor works and shows them, in very practical and specific ways, how preachers can put it to work in their sermons. It combines the wealth of knowledge of two highly regarded scholars-practitioners to show how humor can become a potent tool for sharing the good news in sermons. McKenzie and Lynch prove that humor, when applied thoughtfully, can foster compassion and a sense of common humanity, help challenge an unjust status quo, and invite listeners into a shared experience of the presence of God.
The book is available to order from Westminster John Knox Press and Amazon.
Add Comment:
Please
login or register
to add your comment or get notified when a comment is added.