Must Reads, Episode 14, with Dr. John McClure, featuring his book Ethical Approaches to Preaching
by Perkins Center for Preaching Excedllence on Tuesday, June 22, 2021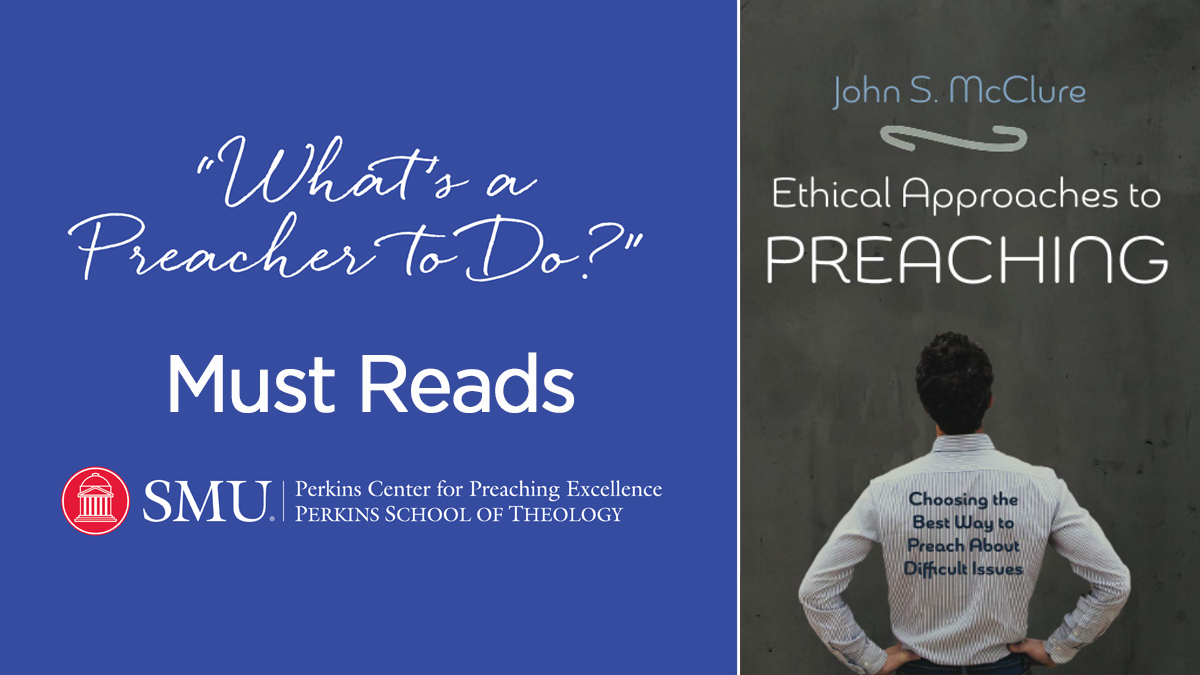 Must Reads, Episode 14
with Dr. John McClure
featuring his book Ethical Approaches to Preaching
Welcome to episode 14 of Must Reads with Dr. John McClure, the Charles G. Finney Professor of Preaching and Worship at Vanderbilt University Divinity School.
Different ethical situations require different homiletical responses. Dr. McClure organizes recent literature on ethics and preaching into four ethical approaches.
Professor McClure's special interests are in the relationships between philosophy, theology, ethics, popular culture and preaching and worship. His publications include The Four Codes of Preaching: Rhetorical Strategies (Fortress, 1991, Westminster John Knox Press, 2003), The Roundtable Pulpit: Where Preaching and Leadership Meet (Abingdon, 1995), Telling the Truth: Preaching About Sexual and Domestic Violence (co-edited with Nancy Ramsay, United Church Press, 1998), Best Advice for Preaching (Fortress, 1998), Other-wise Preaching: A Postmodern Ethic for Homiletics (Chalice, 2001), Claiming Theology in the Pulpit (co-authored with Burton Z Cooper, Westminster John Knox Press, 2003), Preaching Words: 144 Key Terms in Homiletics (Westminster John Knox Press, 2007), Mashup Religion: Pop Music and Theological Invention (Baylor University Press, 2011), Under the Oak Tree: The Church as a Community of Conversation in a Conflicted and Pluralistic World (Co-Edited with Ronald J. Allen and O. Wesley Allen, Wipf and Stock, 2013), and Speaking Together and With God: Liturgy and Communicative Ethics (Lexington Books/Fortress Academic, 2018).
He is a past president (2003) of the Academy of Homiletics, and is co-editor, with Dale Andrews, of the Academy's journal Homiletic. Ordained in the Presbyterian Church (PCUSA), he served as the pastor of Ensley Highland Presbyterian Church in Birmingham, Alabama, and taught preaching for 17 years at Louisville Presbyterian Theological Seminary before arriving at Vanderbilt in 2003.
Add Comment:
Please
login or register
to add your comment or get notified when a comment is added.