A Funny Thing Happened on the Way to the
Pulpit: Preaching and Humor
April 25, 2022
Perkins School of Theology, Prothro Great Hall
Humor, often thought of as trivial, is a universal and essential part of human social life. Hence, the saying, "Whenever two or more are gathered, there is a joke!" Recent research in the field of positive psychology highlights the benefits of humor, noting it can promote empathy, buffer stress, forge connections to the world, and deal with the incongruities of everyday life.
Exploring the use of humor in sermons has a more ambitious goal than helping preachers be funny and entertaining. It is to help us harness the power of humor, in its various forms and functions, in service of offering our congregations deeper, more challenging, and more delightful engagement of God's good news with their lives and the wider world.
The registration fee is only $50!
Perkins students receive a 50% discount!
If you are a student, all you need to do is use a discount code at checkout.
The code is: STUDENT
A continental breakfast and lunch are included!
Schedule
9:00 – 9:30 Continental Breakfast; Gathering
9:30 – 11:00 Session One
Humor is Serious Business: Honoring the gift of humor.
Where 2 or 3 are gathered, there is a joke! Humor as part of what makes us human.
We are made in the image of God. Humor as part of what makes us like God.
11:00 – 11:15 Break
11:15 – 12:30 Session Two
The Preacher as last comic standing? Humor in Preaching:
How Humor Can Hurt.
How Humor Can Heal.
Humor and Humility.
12:30 – 1:15 Lunch
1:15 – 2:00 Session Three
Harnessing Humor in Service of the Sermon.
Best Practices and Shining Examples.
2:00 – 2:15 Break
2:15 – 3:30 Practicum – Crafting sermons that do justice to the gift of humor.
Workshop Leaders: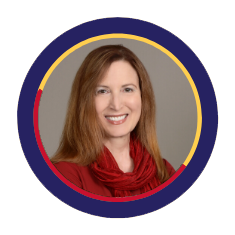 Alyce M. McKenzie, Ph.D
Le Van Professor of Preaching and Worship
Perkins School of Theology, Southern Methodist University
Altshuler Distinguished Teaching Professor
Director, The Perkins Center for Preaching Excellence at SMU
Owen Hadley Lynch, Ph.D
Associate Professor of Corporate Communication, Meadows School of the Arts, Southern Methodist University
Humor scholar, Altshuler Distinguished Teaching Professor, Senior Research Fellow at the Hunt Institute for Engineering and Humanity, Lyle School of Engineering, SMU
Executive Director and Co-founder, Restorative Farms